Prețul normal este de 3099€ dar momentan este redus la 2749€ se merita sa îl cumpăr ?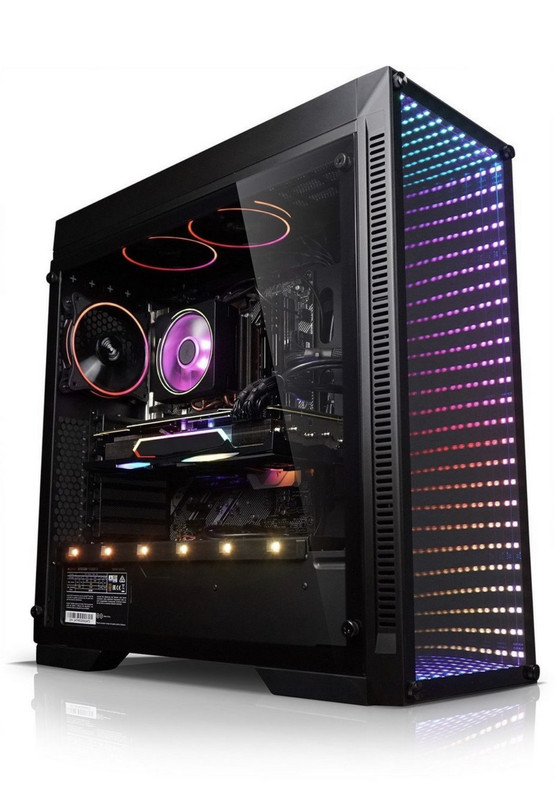 Intel Core i9-11900F, 8x2.5 GHz (Rocket Lake)
32 GB DDR4-3200 MHz RAM
NVIDIA GeForce RTX 3080, 10GB GDDR6X
2000 GB M.2, SSD (NVMe)
Eine extreme Gamingleistung zeichnet diesen Power PC aus. Geschaffen ist dieser für die höchsten Ansprüche im UltraHD (4K) Bereich und beschleunigt alle Spiele auf ein Wunschlosglücklich-Niveau. In einem aufregend designten Gehäuse mit einstellbarer Beleuchtung und perfekten Kühleigenschaften, leistet sich dieser Gamer-PC keine Schwächen.
Eine ultimative Ausstattung in allen Bereichen. Bei diesem System kommen nur hochwertig aufeinander abgestimmte Bauteile zum Einsatz. Ein besonderes Augenmerk ist die mit dem schnellsten Chipsatz ausgestatte Hautplatine. Neben superschnellen Gaming Netzwerk, rauschfreien Gaming Sound und neuesten Schnittstellen, ist dies die wichtigste Basis um die Leistung von Prozessor, Grafikkarte und Speicher komplett ausschöpfen zu können.
Mit diesem Gaming System ist flüssiges Spielen ein Genuss. Spiele wie Farcry6, Call of Duty Warzone, Cyberpunk 2077, The Witcher 3, GTA5, Anno 1800, The Division, Battlefield, Tomb Raider, Overwatch uvm. erwachen mit diesem System erst richtig zum Leben. Perfekt in der Kombination mit einem hochauflösendem UltraHD 4K TFT-Monitor.
Wir verwenden ausschliesslich qualitiv hochwertige Produkte namhafter Markenhersteller um Ihnen ein Produkt mit hoher Langlebigkeit und Stabiltät zu einem bestmöglichsten Preis anzubieten.
Konfiguration:
CPU: Intel Core i9-11900F, 8x2.5 GHz (Rocket Lake)
Cooler: be quiet! Pure Rock 2 (supersilent)
Speicher: 32 GB DDR4-3200 MHz (2x16GB), Dual-Channel
Grafikkarte: NVIDIA GeForce RTX 3080, 10GB GDDR6X, LHR
Mainboard: ASUS Prime B560M-A, Sockel 1200, mATX, B560
Festplatte 1: 2000 GB M.2 SSD (NVMe)
Netzteil: Corsair TX-M850, 850W, 80+ Gold, Modular
Gehäuse: ATX-Midi Mirror 2, RGB
Service: Service24 basic